Discover more from EXPOBLVD Publishing
Publishing division for EXPOBLVD, a digital platform featuring 360° immersive maps of the most creative international art exhibitions.
Over 1,000 subscribers
The exactitude of Kara Walker
A recent essay by the artist on segregation, social distancing and the post-pandemic world
One of the most recent works by the celebrated artist Kara Walker is an essay she published in Frieze in May 2020. Conceived as part of a series in homage to writer Italo Calvino's book Six Memos for the Next Millennium (1988), Walker was commissioned to write on the sub-theme 'exactitude' in relation to a future world following the pandemic currently gripping this one. We offer a few key citations from Walker's piece, which evidences her talent with the written word and her incessant engagement with the social challenges of our time. Click the button below to visit Walker's masterful counter-monument Fons Americanus, installed at Tate Modern in London, and presented in a 360 degree virtual map for a global public at EXPOBLVD.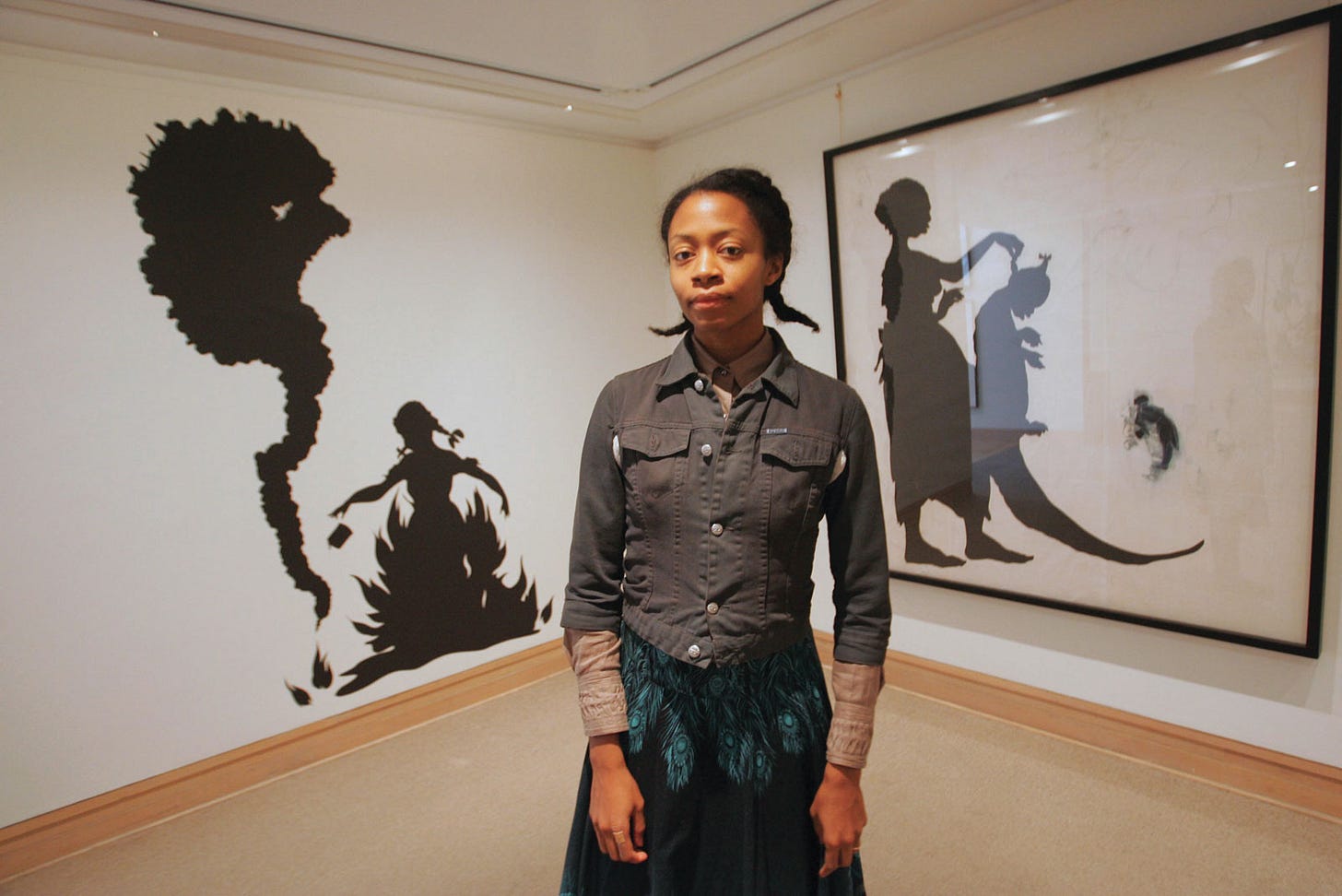 Kara Walker
Witnessing trauma acts on the body in specific ways.  The Event Itself creates gaping holes in the fabric of the normal, and lucky survivors patch those holes with questions: 'What do I do?' 'Where do I go?'
'How will the world be changed by this event?' The question keeps making the rounds. To which I reply: 'Which event?' There are many events, each one of us is an event. The question is too broad and inadequate. As the world is big, so are we, but our goals are small.
To demand exactitude in the pursuit of a historical truth is to go where no mind can venture and return whole. The load is too large to carry, the losses too many and too varied. Truth will drain from your hands like so much water.
None of us are clairvoyant. We just play fortune teller on IGTV.
---