Discover more from EXPOBLVD Publishing
Publishing division for EXPOBLVD, a digital platform featuring 360° immersive maps of the most creative international art exhibitions.
Over 1,000 subscribers
The magician of plastic
Gu Dexin began creating art due to his fascination with a new material in China in the 1980s
The earliest work on view in the show The Allure of Matter: Material Art From China, at the Smart Museum of Art at the University of Chicago, is the installation Untitled (1989) by Gu Dexin, which is composed of melted and adjoined plastic. In the early 1980s the artist was working at a plastics factory in Beijing and became fascinated with the texture and versatility of what was then a new material in China. Untitled was first presented to the public in the canonical exhibition Les Magiciens de la Terre at Centre Pompidou and La Villette in Paris in 1989. According to the curators of the Smart Museum show the installation is incredibly rare and had not previously been shown in the United States. Furthermore, Gu Dexin retreated from the art world more than ten years ago and now refuses to talk about his works, many of which have disappeared because of the ephemeral types of materials he used. Access a virtual map of the show The Allure of Matter at EXPOBLVD and explore the magnificent and now legendary installation Untitled in 360 degrees.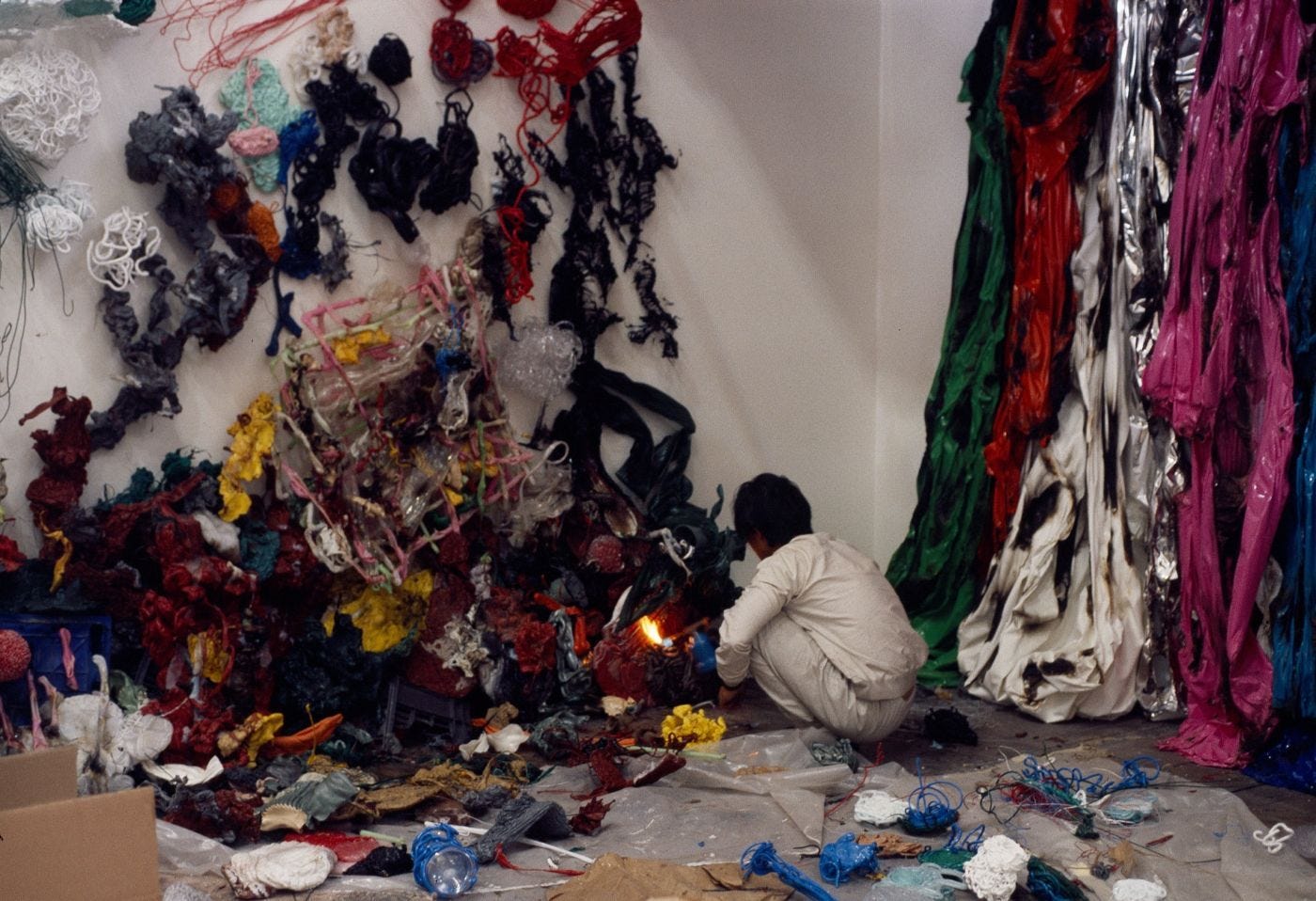 Gu working on his installation in the 

Magiciens de la terre

 exhibition, Grand Halle de la Villette, Paris, 1989. Fei Dawei archive at Art Asia Archive. Photo courtesy of Gu Dexin/Jean-Hubert Martin/Fei Dawei.